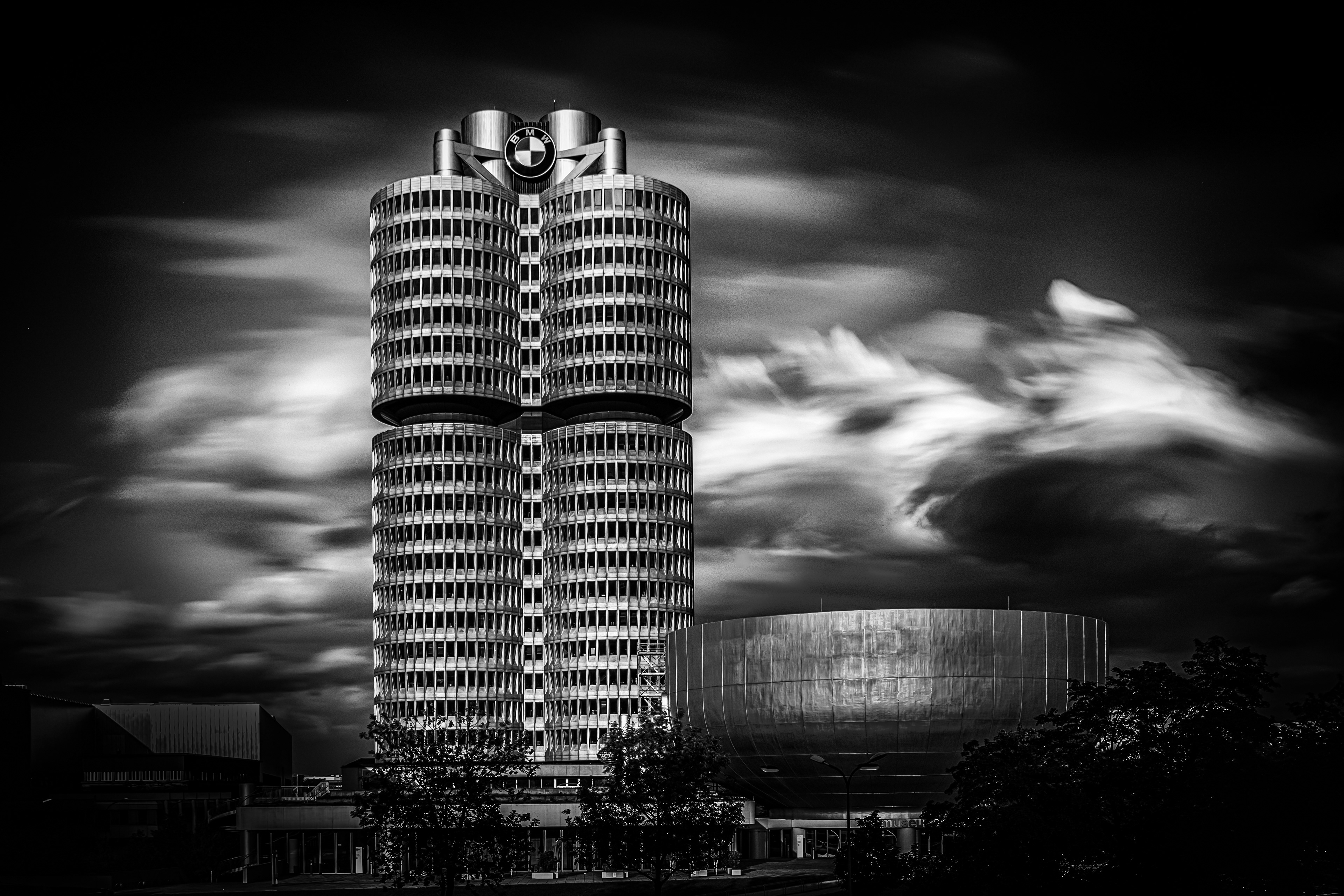 BMW four-cylinder, also called the BMW tower.
It is the main administration building and landmark of the car manufacturer BMW in Munich. The building is 101 m high and has a diameter of 52.30 meters.
The BMW Tower is one of the most remarkable examples of modern architecture in Munich. It consists of four vertical cylinders arranged next to each other in the shape of a cross, each cylinder being divided horizontally again by retracting the façade above the centre. I was lucky because there were plenty of fast-moving clouds which added this unique atmosphere to the building.